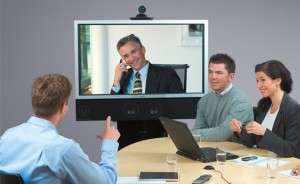 There was a time when businesses that were geographically distant from one another found it difficult to form successful partnerships. Large corporations often had branches in many states or countries, but tending to them required lots of travel. The online conference call has made it much easier for businesses and branches to communicate with one another.
Online conference calls may involve online audio, text chat, video, or any combination of these things. They make it easy for people in many locations to come together and share ideas, collaborate, or just keep each other updated on how things are going. Following are some advantages of online conferences for international businesses and joint ventures.
Online Conferences Are Inexpensive
Travel to a foreign country is not a cheap proposition. It is a budget concern for large businesses, and it may be impossible for small ones. Using a conference call as an alternative may allow meetings that normally would have been impossible to take place.
But even regular conference calls can be very expensive when they are international. Holding your conference online reduces costs for everyone involved. Voice chat can be used as a substitute for a phone call, or you can use text or webcam chat.
Online Conferences Reduce Scheduling Conflicts
Travel is not only expensive, it is also time-consuming. Flying to another country can take many hours, and it often requires extensive rearranging of one's schedule. It can also result in jet lag, causing conference attendees to have trouble concentrating.
Online conferences require only enough scheduling for participants to be in front of their computers at a certain time. Time zone differences may make times inconvenient for some participants, but at least they do not have to make arrangements to be away from home for several days at a time.
Online Conferences Allow Lots of Interaction
On a traditional conference call that takes place strictly over the phone, it may be difficult to get points across. Seeing people's facial expressions and body language makes oral communication more meaningful. Having an online conference with video makes it easier to interact with other participants.
It's also possible to use visual aids during an online conference. Even if you're not using video, you can set up web pages to illustrate your points. You can also share files with others, and even work on documents and other projects together.
Online conferencing makes it possible for businesspeople separated by many miles, and perhaps even an ocean, to collaborate with ease. It makes meetings that once would have been feats of scheduling and budgeting almost worry-free. Whether you're thinking about making connections with distant businesses or want to find an easier way to work with current partners who are far away, online conferencing can make it happen.
Ewen