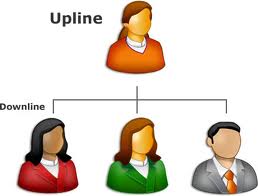 Direct sales businesses are based on relationships.  There's the relationship between the company and the sales associate.  There's also the relationship between your business and the customers you have.  Your most important relationship, however, might be the one you form with your downline.  The following tips may be used to help motivate the people in your team, for their benefit as well as your own.
Success breeds success – The best way to motivate others is to be successful.  If you're successful in your direct sales business, your team members will want to emulate you.  Focus on leading, not coaxing or cajoling, your downline.  Be an example of what succeeding looks like, then they'll want to follow in your footsteps.
Catch the fever – If you want to motivate your downline, to be enthusiastic about your company and the products you sell.  If you're enthusiastic, you'll be able to lead your team better.  They'll catch the enthusiasm fever and it will spread like wildfire.
Begin strong – Communication is important in any relationship.  This is especially true when recruiting new members to your direct sales team.  Develop a plan to train your new team member, either by making telephone calls or by sending daily emails.  Not only will they feel you are interested in their success, they will also know that you are interested in them as individuals.
Create a team website – Create a website that is only accessible to those on your team.  You can also use it for providing them with additional training, articles pertaining to the company or a particular product, and a place to store important files.
Can we talk? – Having a forum on the website will give your team members a place to ask questions and get answers.  It is important to feel like you can get answers to your questions, particularly if you're a new recruit.  A forum with your team members will also be a great place to have some fun with your team.  Allowing your team members to develop real relationships will only grow your team and your business.
Regular contact – Nothing will inspire your team to work harder than keeping in contact with them.  This can be done through emails, of course, but what's more personal than a telephone call?  You can host a conference call and speak with several members at once.
Make it fun – Encourage sales or new recruits by having monthly or quarterly contests.  These will give your team members something to look forward to.  You can give away business tools or something less business related like a new MP3 player to listen to training on.
These motivation tips, while not the only ones that will work, may be what you need to begin motivating your downline.  Find out what is holding them back, communicate, and then meet those needs.  You'll soon find that your team is strong, motivated, and moving on to new heights.